These Kraft paper bags are 100% recylable and biodegradable, and feature a twisted paper handle.
Available in white or brown.
Available in custom printed, or plain. Kraft Paper Bags have a broad range of uses and are a great environmentally friendly option. They are durable and re-usable, and can be custom printed with your logo or artwork.
Available in a range of sizes, our Kraft Paper Carry Bags can be custom printed and delivered to you within 10-15 business days.
Please contact us if you require a size that isn't listed below, as customised sizes can also be made.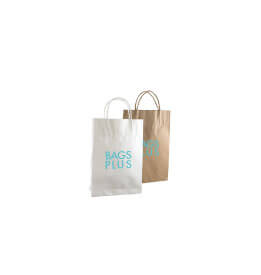 Kraft Toddler
200(h) x 170(w) + 100mm
side and bottom gusset
Carton/pack quantity: 500
White & brown available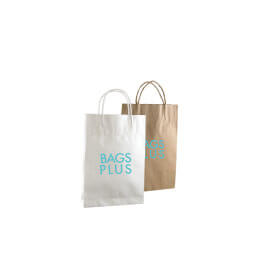 Kraft Baby
270(h) x 180(w) + 100mm
side and bottom gusset
Carton/pack quantity: 500
White & brown available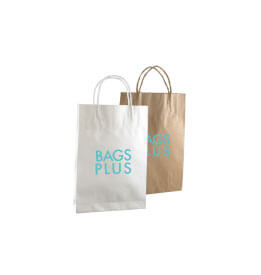 Kraft Junior
290(h) x 200(w) + 100mm
side and bottom gusset
Carton/pack quantity: 250
White & brown available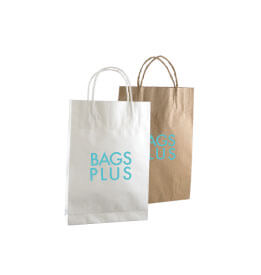 Kraft Small
350(h) x 260(w) + 90mm
side and bottom gusset
Carton/pack quantity: 250
White & brown available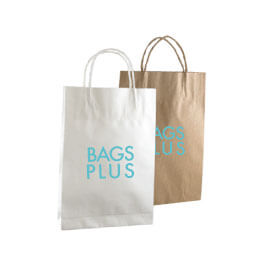 Kraft Midi
420(h) x 310(w) + 110mm
side and bottom gusset
Carton/pack quantity: 250
White & brown available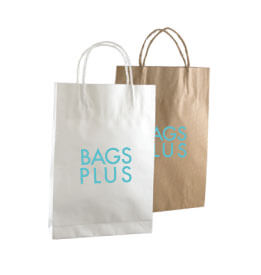 Kraft Medium
480(h) x 340(w) + 90mm
side and bottom gusset
Carton/pack quantity: 250
White & brown available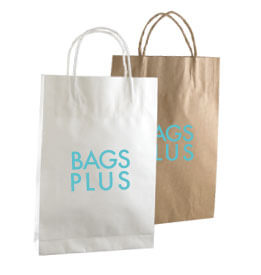 Kraft Large
500(h) x 450(w) + 100mm side
and bottom gusset
Carton/pack quantity: 250
White & brown available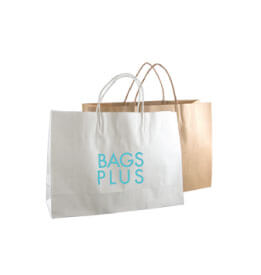 Kraft Small Boutique
250(h) x 350(w) + 100mm
side and bottom gusset
Carton/pack quantity: 250
White & brown available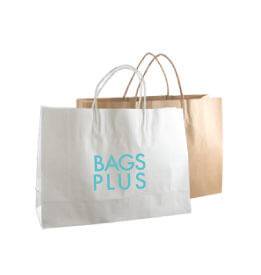 Kraft Medium Boutique
310(h) x 420(w) + 100mm
side and bottom gusset
Carton/pack quantity: 250
White & brown available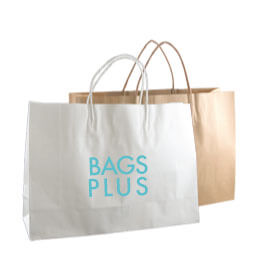 Kraft Large Boutique
500(h) x 450(w) + 125mm
side and bottom gusset
Carton/pack quantity: 250
White & brown available